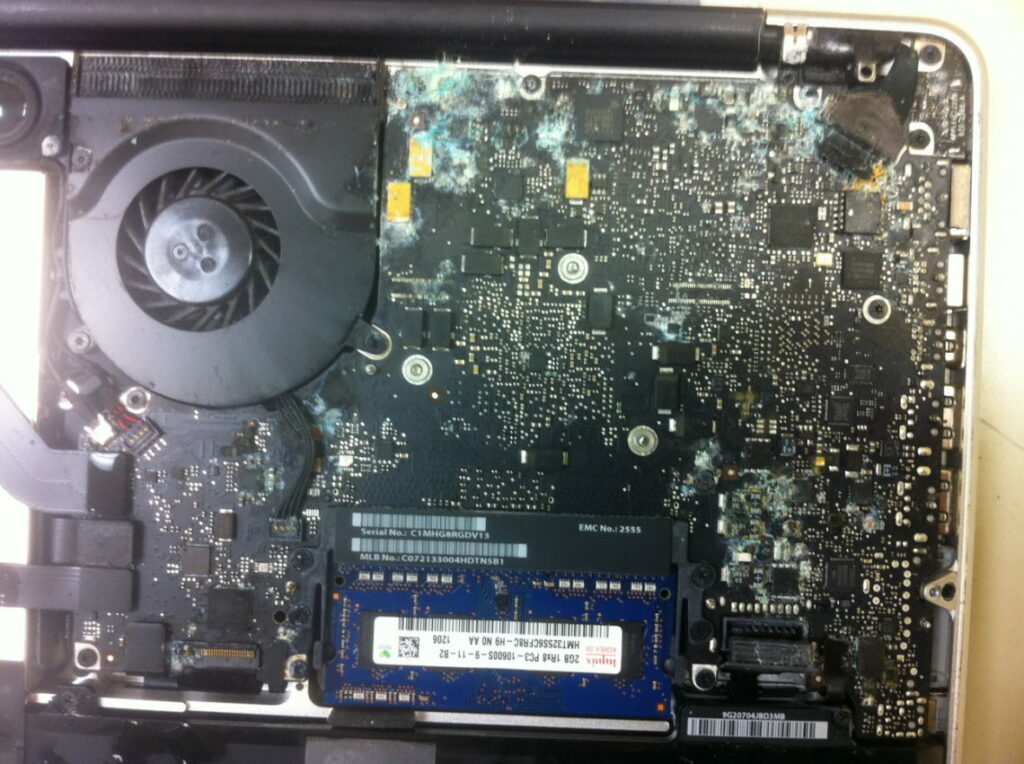 Spilling liquid on your electronics can be stressful, frustrating and down-right inconvenient. Depending on where the spill happened and what areas of your electronic were damaged, it can mean a simple, low-cost repair to a complete replacement of a motherboard- which can range in price.
Fortunately, our computer techs at Easy Computer Solutions have over a decade of experience repairing water-damaged devices. If you've reached us in search for quick and dependable liquid damage repair, contact our store today to setup a free diagnostics and price estimate.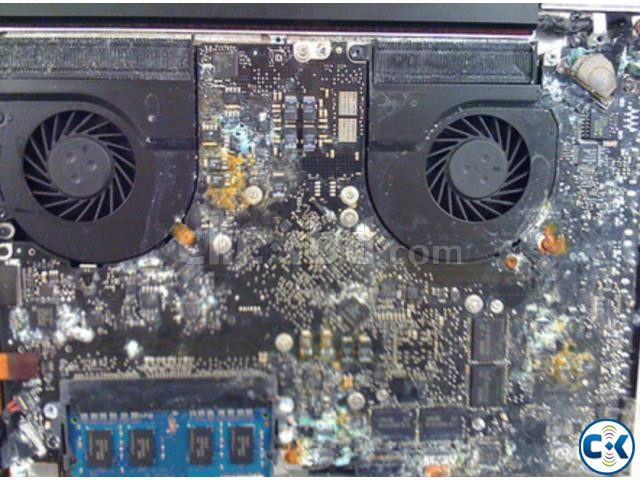 What Does The Service Include?:
In a liquid computer repair, our process involved removing the non-leaded solder spheres and placing leaded spheres on the GPU. Once that's completed we reattach to the motherboard and put the device back in its original form.
Easy Computer Solutions also offers a complementary fan and device cleaning with each service. We offer an installation of copper shims on GPU Video Chip and Arctic MX-2 thermal paste (better than Arctic Silver 5) on the CPU. This will "help" make sure that this problem doesn't come up again.
If you have any questions, please feel free to call us at – (619) 806-2876. We will gladly answer questions for you and try to be as quick as possible in responding to emails.

We Offer Ship In Service
We often get asked what brands and all do we service and what's the difference between the different listings that we have? ECS currently works on ALL brands of motherboards and ALL system types. In addition to that I also work on Apple logic boards. We can do any MacBook as well as iMac video related repairs. In addition to that I also rework higher end desktop video cards and motherboard only. Please call Easy Computer Solutions @ (619) 806 2876
[auction-nudge tool="listings"]